4 Powerful Headline Building Tools To Suck Your Readers In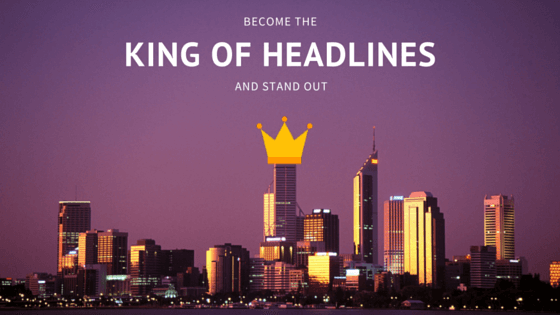 Can you believe this:
80% of readers never make it past a headline?
On top of that:
Your traffic can vary by 500% based on your title.
See the importance of crafting a headline?
One other great thing:
It is way easier than you think, and as you practice it just becomes a natural step in your process.
Let's get started crafting some eye-catching headlines you can start using.
This title generator is super simple in the way it works.
You just keep clicking "click to generate another title idea"
You will notice too it highlights what you should use within the square brackets too.
So you can quickly input them to get your title idea.
Let's see what I come up with.
13 Reasons Why Momentum is Better Than Other Michigan Web Designers
Do You Make These Common Web Design Mistakes?
Those took me under a minute to craft, and they are pretty good.
Also:
I like to run my title through another tool to analyze what I come up with too.
Which actually, I'm going to show you at the end of this article to take them to the next level.
Hub spot has you enter 3 terms you want to focus on.
Preferably nouns, but that is up to you.
From here it crafts different titles for you to use.
Some tweaking may be needed. This is a normal.
Let's see what I got when I use eCommerce, Website Builders, and Best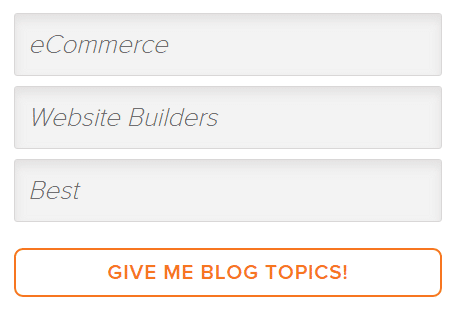 Then I Hit "Give Me Blog Topics"
Boom:
The Ultimate Cheat Sheet On Building An Online Store
What Will Website Builders Be Like In 100 Years? (Tweaked This)
20 Myths About ECommerce
Pretty solid right?
This was the first tool I ever used to help craft headlines for my content.
It's great and opened my eyes up to the importance of a title.
All you have to do in Portent is enter your subject word and it crafts a headline for you.
Let me try by entering "Michigan Web Design" to see title we can use
14 Great Articles On Michigan Web Design
The Unconventional Guide To Michigan Web Design
Why Kim Kardashian Will Never Be Good At Michigan Webdesign
I like them.
Do you see how these 3 tools help craft a catchier headline that can draw your reader in?
I hope you see the benefit:
OK a little extra here like I mentioned earlier:
After I have it ready, I run it through this tool to pump it up even more.
Here it is:
Because Reaching your customer in a deep emotional level is super important, and a super successful key to copywriting.
That's why I use this analyzer to let me know where I stand for an emotional value.
Keep in mind
Shoot for 30 – 40% which is what most professional copywriters are. While the most gifted come in at 50-75%
Let me show you real quick.
I'm taking the title "14 Great Articles On Michigan Web Design" and am going to input that.
Also, you have to select your industry too, so they can show you the industry average.

It came back with a score of 28.75%.
Not bad.
But, this is where tweaking a bit comes in handy
So I'm going to update it to "14 Amazing Articles On Michigan Website Design You Should Read Today" and see what I come up with.
Ok, this is better.
Now I'm up to 45.45% which increased the emotional value to my title.
Here is a resource to find words that you can add to your title that I use.
317 Power Words That'll Instantly Make You A Better Writer
Conclusion:
Every day your fighting against 2 million blog posts, 294 billion emails, and 864 thousand hours of video being created.
That's why you need to get the upper hand and start where it matters.
Your title:
I'd love to hear your title ideas, comments or a simple tools you use to craft your headlines in the comments.