Upcoming Manufacturing Trade Shows You Should Know About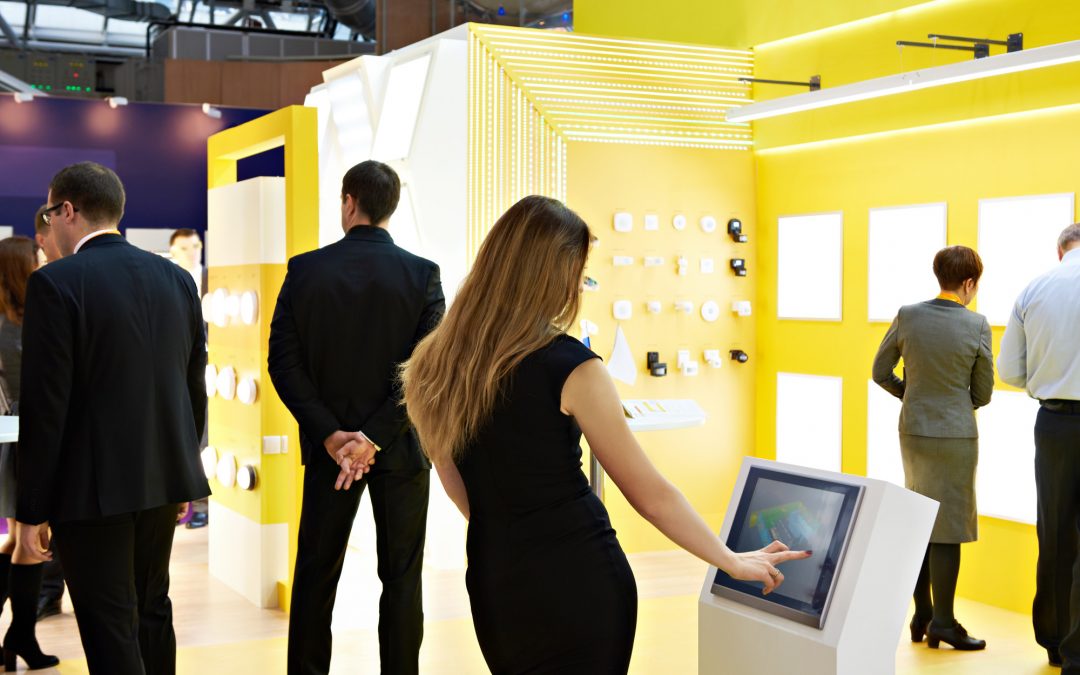 Trade shows and live events are tremendous opportunities for marketers to learn more about industry providers. Not only are key personnel from large enterprises presenting, but you can actually see the products and services different companies offer firsthand. For marketing and sales professionals, this level of immersion allows you to speak with authority when working with these companies.
Trade shows are also perhaps the most effective way for marketers to get their foot in the door with industry representatives. Since trade shows are usually attended by a majority, if not all, of a company's senior and C-level staff, finding the right people is quite literally a walk in the park (or in this case, a walk on the showroom floor).
It's not a one-sided relationship, either. There's a reason company executives and senior officers attend trade shows so regularly. Brands need to get their products or services in front of marketers to succeed. For brands that make a standout appearance at a trade show, the return on investment in contacts made and contracts negotiated is sizable. The fact that both marketers and businesses are so invested in the success of their trade show appearances makes these shows the go-to location for good firms and marketers to outpace the competition.
If you would like to benefit from face-to-face meetings and extensive education on the industry, consider the following can't-miss events.
---
National Automobile Dealers Association
Date: JANUARY 26–29, 2023
Location: Dallas, Texas
This convention is another key event for marketers in the automotive industry. The purpose of the National Automobile Dealers Association is to connect automobile dealers with leading manufacturers in the industry.
For marketers – whether you're helping dealers sell cars or trying to penetrate the automotive manufacturing market – this trade show offers an abundance of opportunities.
---
ModeX 2020
Date: March 20-23, 2023
Location: Chicago, Illinois
From 150 illuminating educational seminars to 950 exhibits of next-generation technology and equipment in action, MODEX lets you see what's coming — and take advantage of it to power your supply chain for years to come.
MODEX 2020 will allow you to make new contacts, discover cutting-edge solutions, and learn the latest trends that are sure to give you a leg up on the competition. Here, you'll encounter the best our industry has to offer – all under one roof.
---
International Wireless Communications Expo
Date: March 27-30, 2023
Location: Las Vegas, Nevada
If you're invested in the communications industry, this trade show is for you. From revolutionary developments in 5G technology to communications devices that look like they were stolen from the set of Star Trek, this show is one of the best places to mingle with the best minds the wireless communications industry has to offer.
---
The International Plastics Showcase
Date: May 6-10, 2024
Location: Orlando, Florida
This trade show is a ways off, but it's essential to have it on your radar. The International Plastics Showcase is perhaps the only trade show where you can find all the biggest movers and shakers in the international plastics industry in a single location.
For marketers invested in the plastics industry, this is simply a show that you can't afford to miss – so start planning to attend.
---
Automation Technology Expo East
Date: June 13-15, 2023
Location: New York, NY
ATX East has offered manufacturing professionals the chance to learn about and explore the newest developments in control software and hardware, automation, assembly, robotics, and more. This trade show has connected exhibitors and buyers for nearly four decades, with over 500 top exhibitors and 8,000 attendees. One expo pass will grant you access to six trade shows—Quality Expo, ATX East, MD&M East, EastPack, PLASTEC East, and Atlantic Design & Manufacturing. Click here for details, or to register.
---
International Manufacturing Technology Show
Date: September 12-17, 2022
Location: Chicago, Illinois
IMTS 2020 will be the 33rd edition of the Premier Manufacturing Technology show in North America. Industry professionals from all over the world visit IMTS to see and experience more than 15,000 new machine tools, controls, computers, software, components, systems and processes that will solve their manufacturing challenges and improve their efficiency.
---