The Power of an Optimized Google Business Profile: Tips for Local SEO Success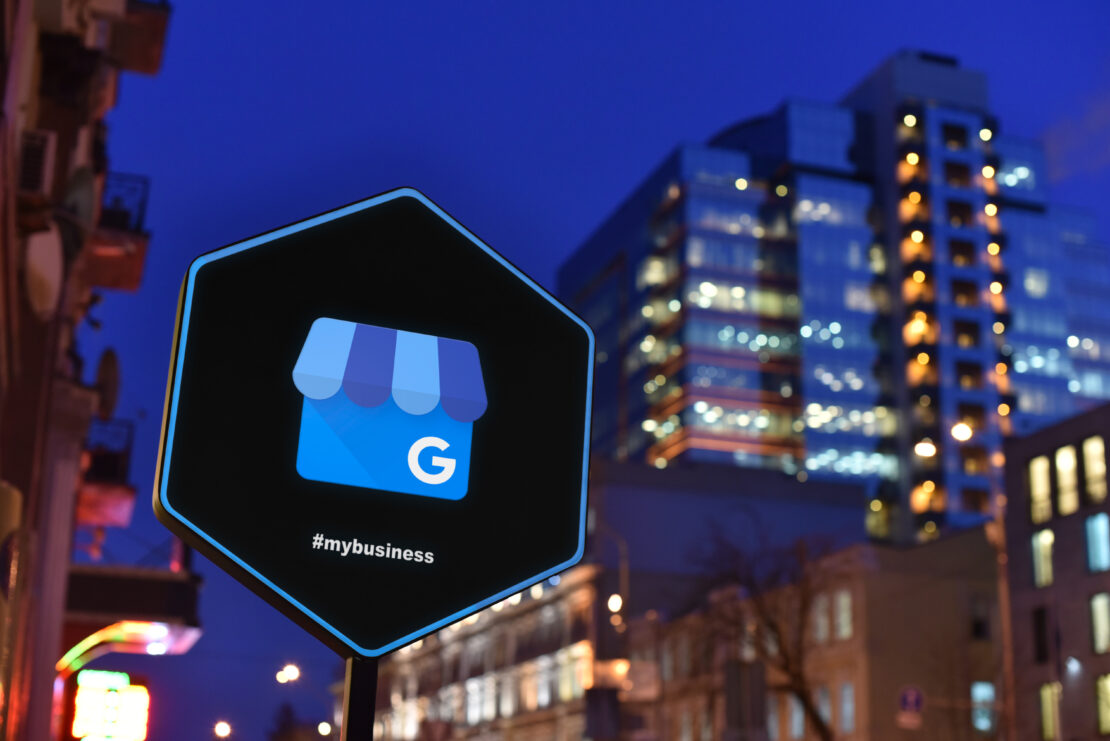 What Is a Google Business Profile?
A Google Business Profile, formerly known as a Google My Business (GMB) listing, is a free online listing containing basic information about a business, such as its name, address, phone number, website, hours of operation, and photos.
When a user searches for a business on Google or Google Maps, the Business Profile is one of the first items that appear in the search results. It allows potential customers to quickly access important information about the business and leave reviews and ratings.
Business owners can claim and manage their Business Profile through Google Maps.
How Do You Get a Google Business Profile for Your Business?
Sign into Google Maps. When creating your profile, sign up using the email address of the person or department that will manage your company's listing. If your business does not appear, you can add your business without creating a duplicate listing.
Google Maps has three available methods to add a listing:
Right-click your business on Google Maps and select 'Add Your Business.'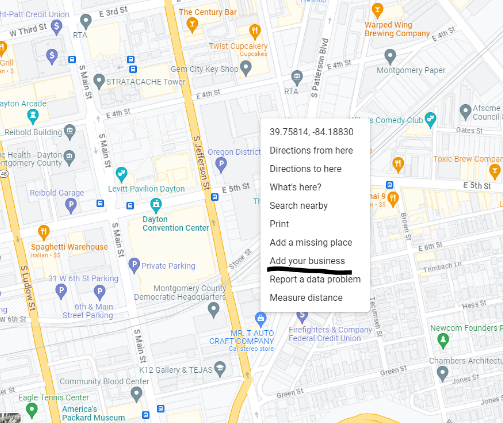 2. Go to the top left hamburger menu on Google Maps and select "Add Your Business."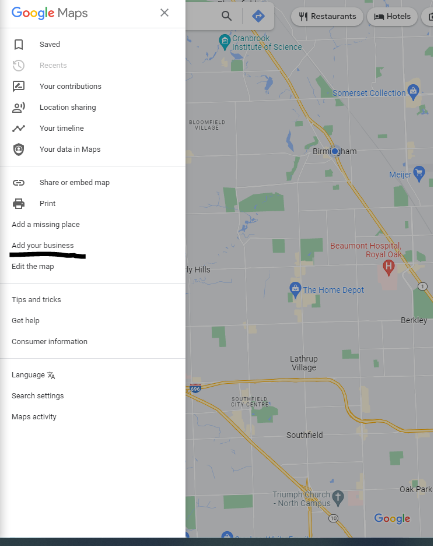 3. Enter your business address in the search bar on Google Maps and select Add Your Business."
Please visit Google's support web page for more information, including a detailed video tutorial.
What If I Have Multiple Locations?
If you manage multiple business listings from one email address, you can view all the listings by visiting Google Business. However, this dashboard only allows you to see a snapshot of a business's status, including profile verification, pending updates, etc. When editing or viewing a listing, a user will be sent to Google Search to make edits or updates.


New listings can be added from https://business.google.com/locations. Navigate to the upper right and click on the blue 'Add Business' button.
How Does This Help With Local SEO?
Having a Google Business Profile is crucial for local search engine optimization (SEO) because it helps businesses appear in local search results when potential customers search for products or services in their area.
Here are some ways that a Google Business Profile can help with local SEO:
Improves Visibility: By having a Business Profile, a business is more likely to appear in Google's Local Pack, a section of Google's search results that features three local businesses relevant to the user's search query.
Increases Trust & Credibility: A complete, up-to-date Business Profile with positive customer reviews and ratings can increase trust and credibility with potential customers.
Provides Accurate Information: Accurate information, such as the business address, phone number, website, and hours of operation, can help potential customers find and contact the business easily.
Enhances Engagement: A Business Profile allows businesses to engage with customers by responding to reviews, posting photos and updates, and answering questions.
Provides Insights: The Google Business Profile Performance feature provides valuable insights on how people find and interact with a business online, which can help businesses make informed decisions to improve their online presence and local SEO.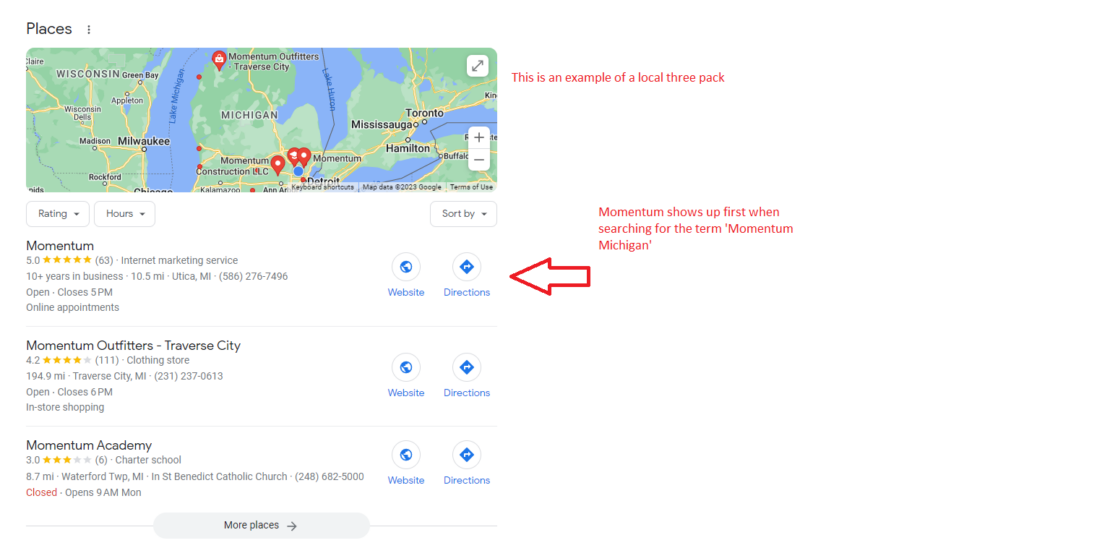 Is It Important to Optimize & Update My Google Business Profile?
Yes. As previously mentioned, optimizing and continually updating your Google Business Profile is important, as it will help your business appear in relevant search results and attract potential customers. It can also help you make informed decisions to improve your online presence and attract more customers.
What Can Be Done to Optimize My Google Business Profile?
Claim & Verify Your Profile: Claim your business profile and verify your ownership to ensure that you have control over the information displayed.
Complete All Fields: Fill out all the fields in your profile, including your business name, address, phone number, website, hours of operation, and business description.
Choose the Right Category: Select the most relevant category that describes your business to help Google understand your business and show it to the right people.
Use High-Quality Images: Use high-quality, unique images that showcase your products, services, and location. Make sure the images are well-lit, clear, and attractive. Avoid stock photography.
Encourage Customer Reviews: Encourage customers to leave reviews on your profile, as positive reviews can improve your credibility and attract more customers.
Respond to Reviews: Respond to all positive and negative reviews in a professional and timely manner. This shows that you value your customers and their feedback.
Post Updates: Post regular updates and photos to keep your profile fresh and engaging. Post updates can include new products, services, promotions, events, or any other relevant information.
Add a Call-to-Action Button: Add a call-to-action button to your profile, such as "Call now" or "Request an appointment," to make it easy for customers to take action.
Monitor Insights: Regularly monitor the insights in your Google Business Profile Performance to see how customers are finding and interacting with your business.
By following these optimization tips, you can improve your Google Business Profile and increase your chances of attracting more customers and growing your business.
How Can an Agency Help With My Google Business Profile & Local SEO Efforts?
A digital marketing agency can help you improve your online presence and increase search visibility by:
Completely and accurately set up your Google Business Profile.
Optimize your category, services, products, images, and more for visibility.
Regularly post updates and information to ensure your profile is fresh and engaging.
Provide insights into what drives users to your site and how these affect your business.
Craft a local SEO strategy that includes Google Business Profile and website optimization.
Offer reputation management to monitor and address your reputation across platforms.
If you need help setting up and optimizing your Google Business Profile, complete our online form today to schedule a consultation with one of our experts.