Momentum Website Earns Best Design Recognition From DesignRush
Momentum was recently featured in DesignRush's Best Roofing Company Website Designs That Combine Craftsmanship and Digital Artistry article. 
DesignRush's article highlights several roofing company websites that showcase exceptional design craftsmanship. Momentum appears in the article for its design work on Summit Commercial Roofing's website. DesignRush highlighted the website's cohesive color story, user-centric navigation, and exceptional display of the company's benefits.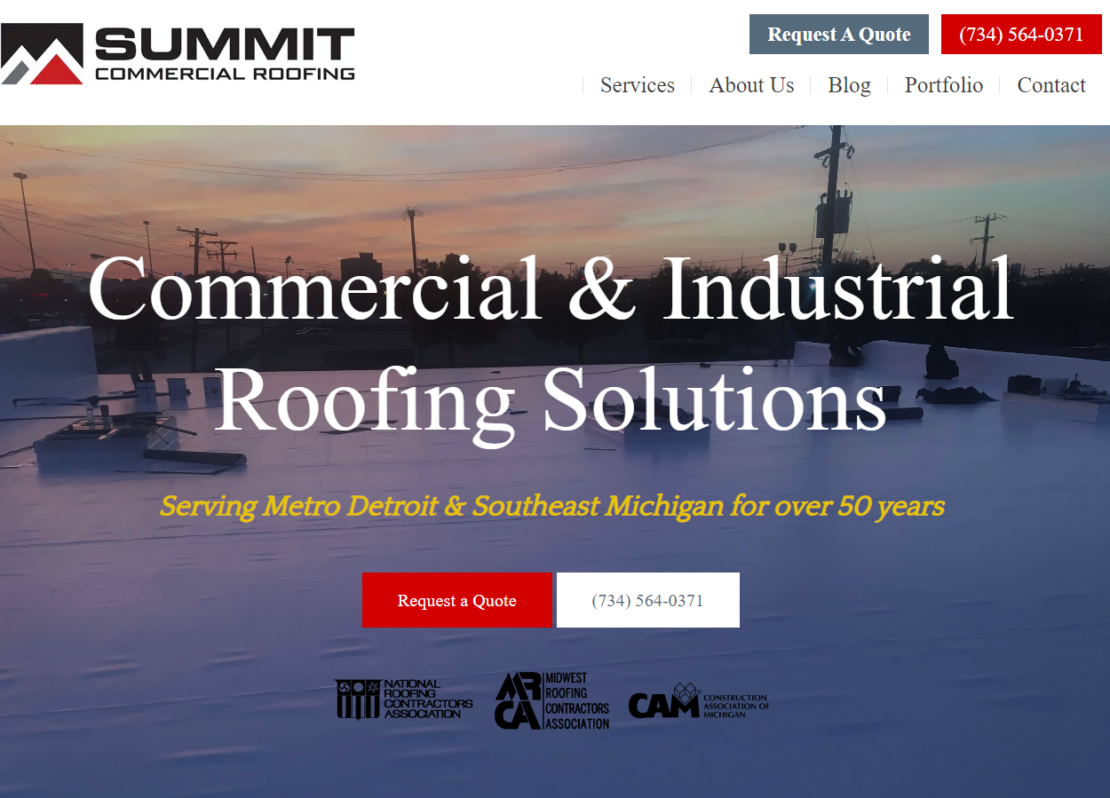 "We're really thankful for this recognition," said Jimi Plouffe, CEO and Co-Founder at Momentum. "It reinforces our mission to help small businesses connect with customers and thrive. Big thanks to our amazing team for making it all possible! We're excited to keep pushing boundaries and creating impactful designs that drive success for our clients."
Click here to read the complete DesignRush article, or visit Momentum's website to learn more about the company's website design and digital marketing capabilities.
About Momentum
Founded in 2010, Momentum is a digital marketing agency providing custom website design and online marketing solutions (SEO and PPC) to small- and mid-sized businesses in many industries. Visit https://www.seekmomentum.com/ to learn more about Momentum's offerings or to request a proposal.