6 Ways To Use LinkedIn To Generate Awareness for Your Next Big Event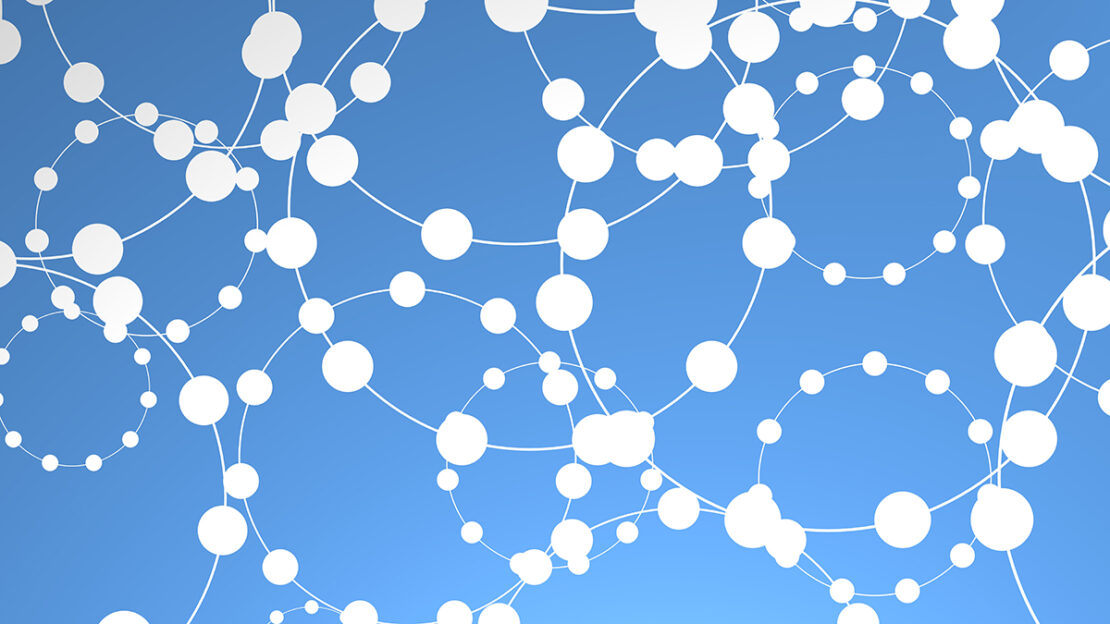 When it comes to discussing professional matters, LinkedIn is the obvious platform of choice on which to do so. However, when it comes to the "fun stuff," such as event promotion, LinkedIn is often passed over for other platforms, such as Twitter, Facebook and email. Before you disregard LinkedIn as a promotional tool for your next event, explore ways in which you can use the platform to generate maximum awareness and excitement for it.
How To Use LinkedIn for Event Promotion
LinkedIn has several tools and programs you can leverage to promote your next big manufacturing event. Below are the top six.
Use LinkedIn Ads
If you want to keep your event exclusive by inviting only select people from select industries, use LinkedIn ads and sponsored posts to target a limited group of individuals. By paying a bit for promotion, you can ensure desired guests see your post, update or ad. In fact, according to one study, if you use a sponsored post over an advertisement, your conversion rate has the possibility of jumping from approximately 1.7% to 15%. This is because sponsored posts appear directly in a target's newsfeed and seem more "genuine" than ads, which appear to the right of one's newsfeed.
Regardless of the type of ad you choose to use, there are a few ways you can optimize its effectiveness. Below are some tips for doing so:
Use a specific image rather than a generic stock image. Competing ads are full of the latter, and by using them, you fail to set yourself apart from the competition.
Use LinkedIn's filtering system to target the desired demographic.
Ensure your copy is engaging, brief and contains a clear call-to-action.
Create at least four ads and test which perform the best. Eliminate those that receive little to no engagement.
Create Status Updates
You may want to introduce your event first by creating a quick and engaging status update. Updates are the easiest and most basic way to inform your followers of your upcoming expo, conference or what-have-you and to generate interest. To ensure you generate positive interest, use large, eye-catching images and bold text. Be sure to create a landing page with event info to which you can link. If you don't have the details solidified, use a CTA such as "Stay Tuned for More Info," or add a link to an article that details how attendees can expect to benefit from your event.
Don't just post one update. Keep the updates coming as you solidify more information. Not only are updates useful for your desired guests but also, they can keep your event top of mind and generate excitement for it as the date draws nearer.
Take Advantage of Your Connections
LinkedIn is all about making and using connections. Do the latter with the contacts you have to promote your event. If some of your connections plan to co-host, sponsor or attend your event, ask them to write posts about your event and share the ones you create. This method is particularly useful if a connection is a LinkedIn-designated "Influencer."
Create Published Posts
Status updates are great for generating and maintaining interest in your event. However, sharing the name, date and time of your event is not enough to convince a busy professional to take time out of his or her busy schedule to attend it. To do this, use published posts to equip key decision-makers and head honchos with more in-depth information regarding your conference or expo.
LinkedIn allows users to post what are essentially blog articles to the forum. Take advantage of this feature to not only to provide more details about your event but also to address the benefits of attending it. In a separate post, discuss the highlights of last year's event and, if possible, provide testimonials from prior guests. If certain people attend your event every year, ask them to submit a review that explains why and how long they've been participating.
When using LinkedIn's published posts, you need to be careful to not come off as overly promotional. Just like when creating a blog post or white paper, focus more on writing interesting and engaging content and less on pushing your agenda. In doing so, you increase the chances that LinkedIn will funnel your article into one of its channels, which would thereby make it available to a larger group of people.
Before writing, dig around a bit in the channel in which you want to post to see what type of content has been selected in the past. Once you publish your post, don't forget to share it via status updates as well.
There are a few tips you can use to acquire maximum readership. As with any other blog article, you should develop a catchy title and opening paragraph. The former will help you generate clicks while the latter will determine whether readers merely scan your post or read it all the way through. They must read your post in its entirety, as you want them to get to the end, where you can mention the event and link to an event landing page.
As for the body of the post, you can have fun with it. As previously mentioned, make sure the content is informative and engaging. Some ideas to get you started are as follows:
"Behind the scenes" posts of you and your employees preparing for the event
The biggest problem your industry faces and how you plan to address it at your event
Latest changes and trends affecting your industry and how your event can prepare attendees for them
Recap of last year's event
List of activities to expect at your event, with a brief description of each
Introduction of the event's guest speakers or notable attendees
Use Direct Message
If there is a particular individual you want to attend your event, and if you feel confident either in your relationship with him or her or your status as an industry leader or influencer, reach out to him or her directly via direct message. Be polite and make sure to emphasize how you feel he or she could benefit from attending.
You can also use direct message to leverage your network, as discussed in point three. Even if a connection doesn't plan to attend the event, he or she may be willing to promote it for you — if you ask in the right way.
Personalize each message and ensure that the content is relevant to your connection as well as his or her audience. For instance, it wouldn't make sense to ask a close friend who works in financing to promote your event for a conference on industrial steel heat treating.
If you have a premium LinkedIn account, using direct message is easy, as it allows you to DM anyone, even if they're not a connection. You can send messages for free to the first 50 of your first-tier connections at once, but after that, you will have to pay to use LinkedIn's Paid InMail program.
Join Relevant Groups
LinkedIn groups are goldmines for finding niche audiences, which is why you should join as many groups in your particular segment as possible. However, groups are very clique-ish, and members can quickly identify those who joined for the right reasons (to contribute) and those who joined for their own gain (to promote). If you join a group and begin to push content for your event right off the bat, it'll become clear to members what your motives are and you'll be ousted before you ever even get an opportunity to get to know anyone.
Ideally, you should join a group and contribute to discussions for a few weeks to a few months. The latter is ideal, which is why building out your network should become an everyday activity for you, and not just part of your event promotion strategy. After a few weeks of meaningful discussions, members of the group will perceive you as one of them. Once you reach this status, you have officially earned the right to publish a promotional status now and then. If the group truly values your input, members may even take it upon themselves to share your status with their networks outside of the group.
Take Advantage of LinkedIn, Marketers' Most Underutilized Tool
There is a massive amount of potential for marketers on LinkedIn, potential that many companies haven't fully realized because of the perception that LinkedIn is strictly for business. Though the majority of discussions on LinkedIn are indeed business-related, those holding those discussions aren't robots. They're people who enjoy going out and having fun, and it just happens to be a bonus that they can do so at a business-related event.
Whether you have an event coming up or want to take advantage of all that LinkedIn has to offer, let Momentum be your guide. Our digital team can advise you on which of the platform's many tools to leverage and how, or we can devise and implement a campaign on your behalf. To learn more, contact our team today.